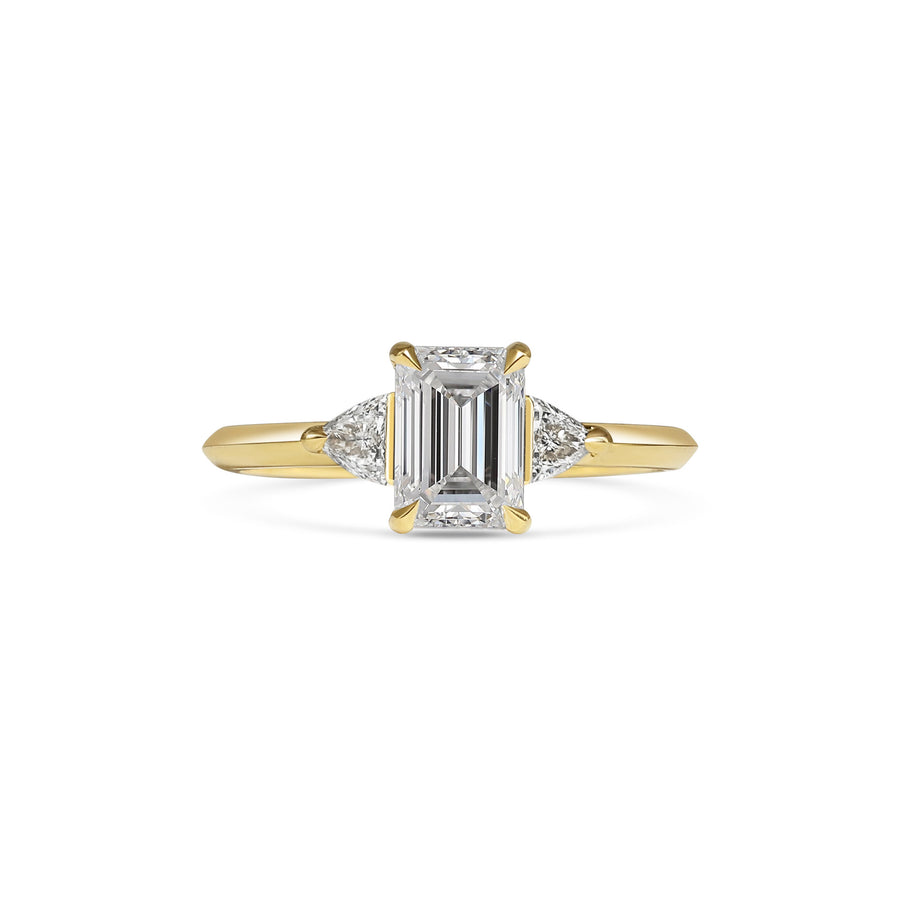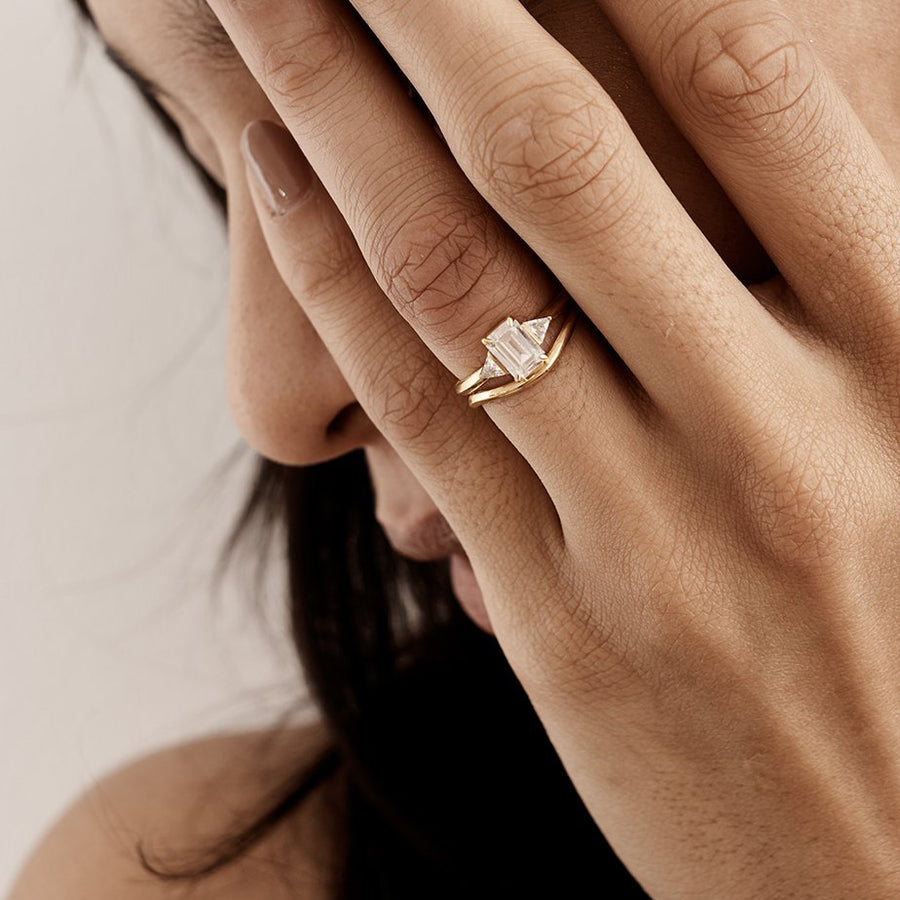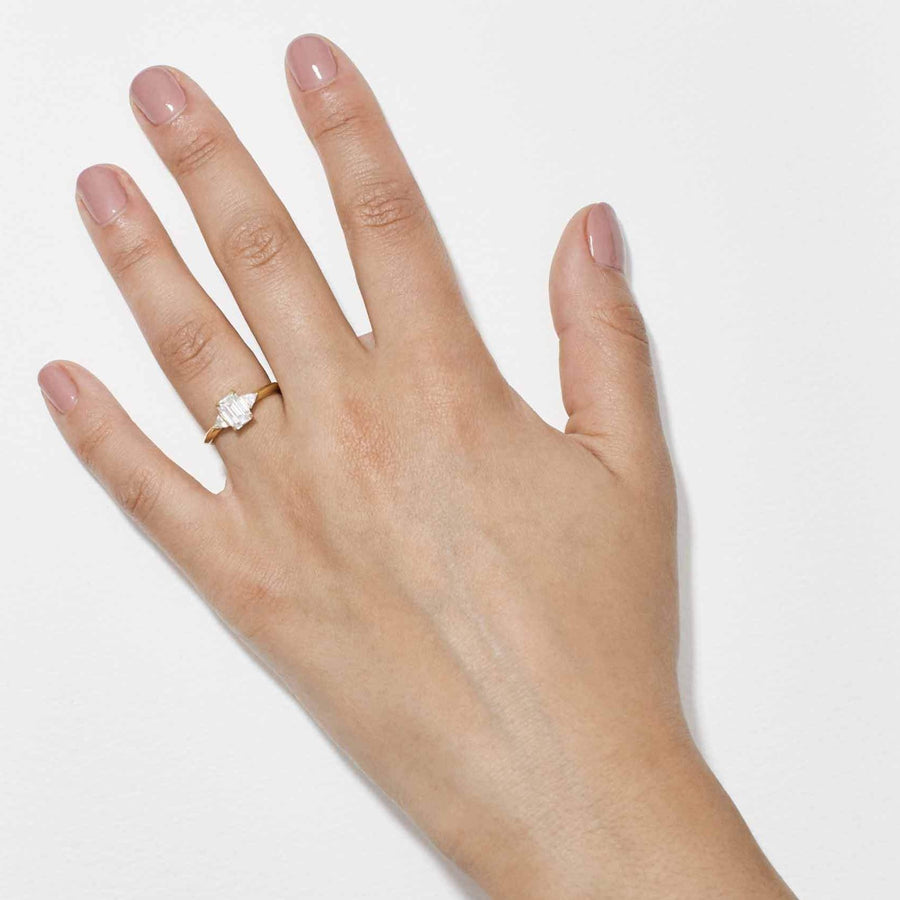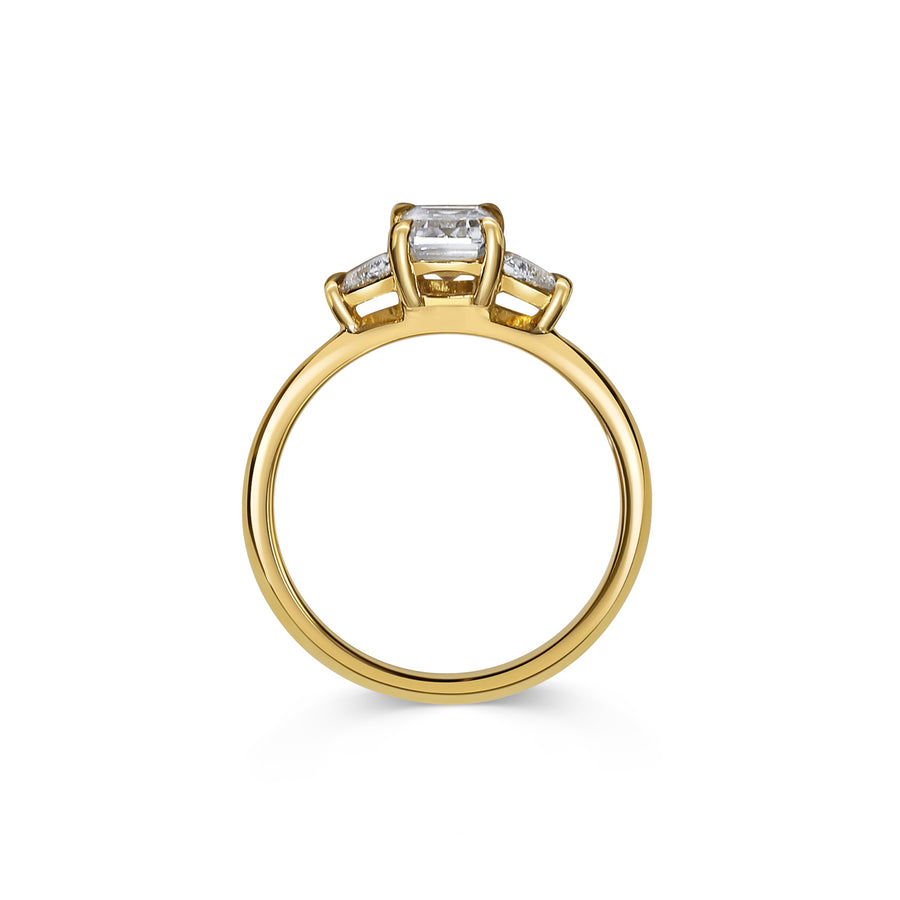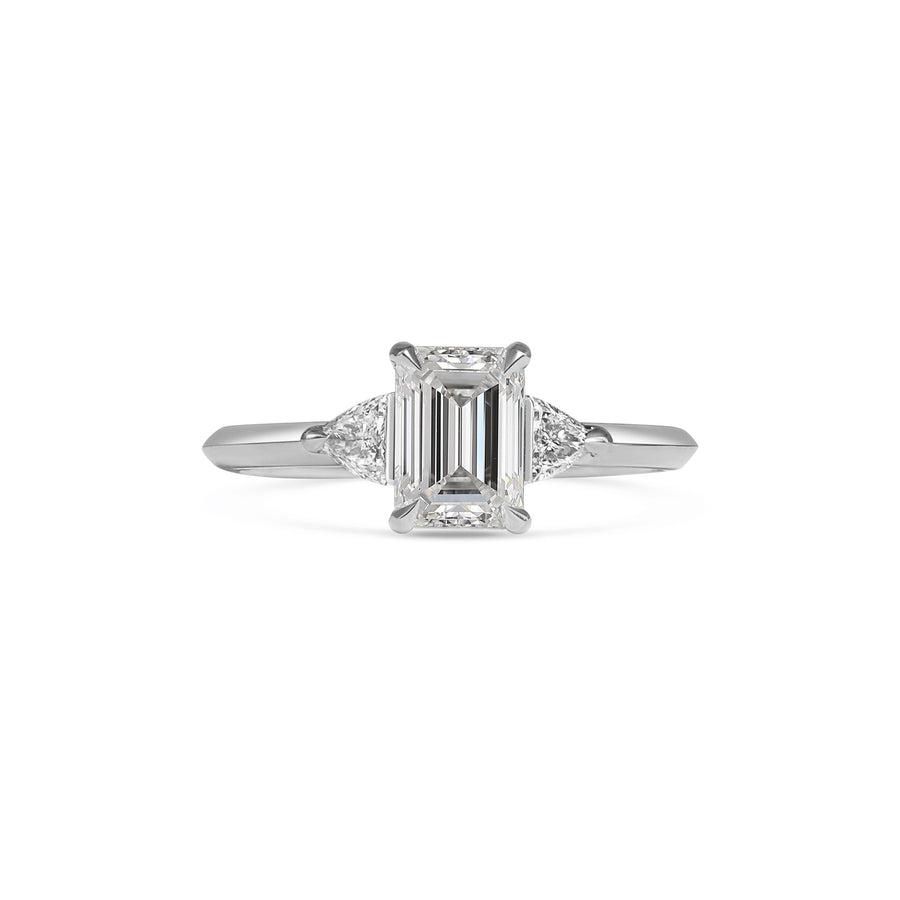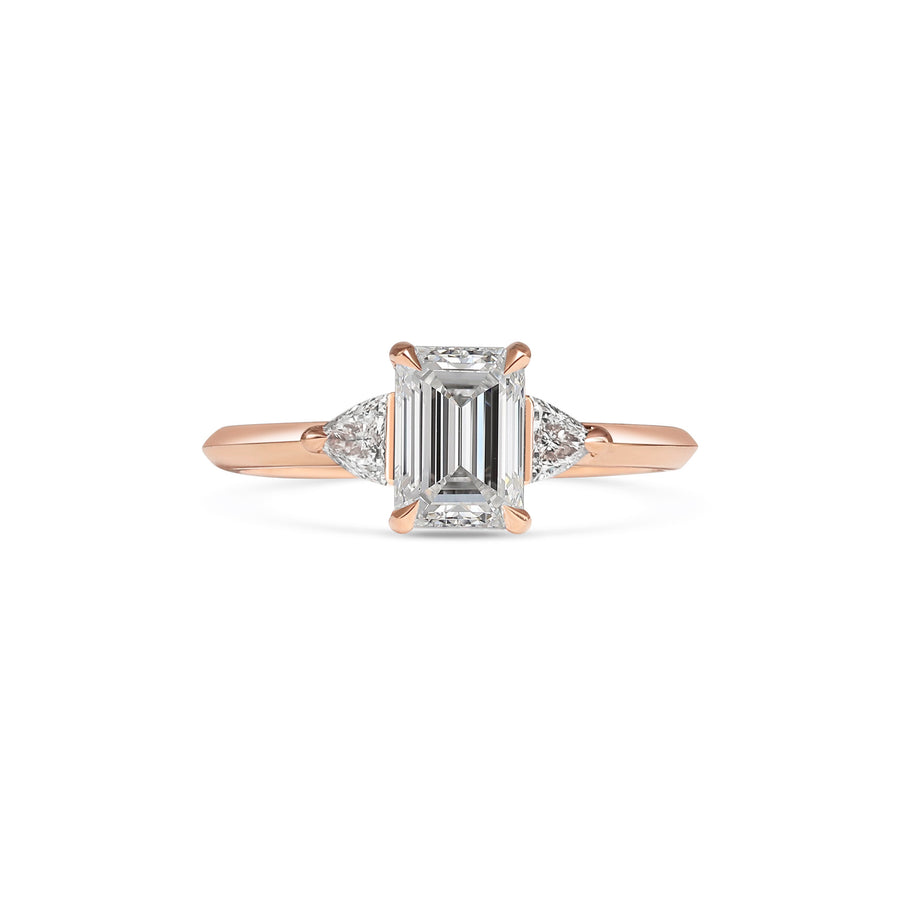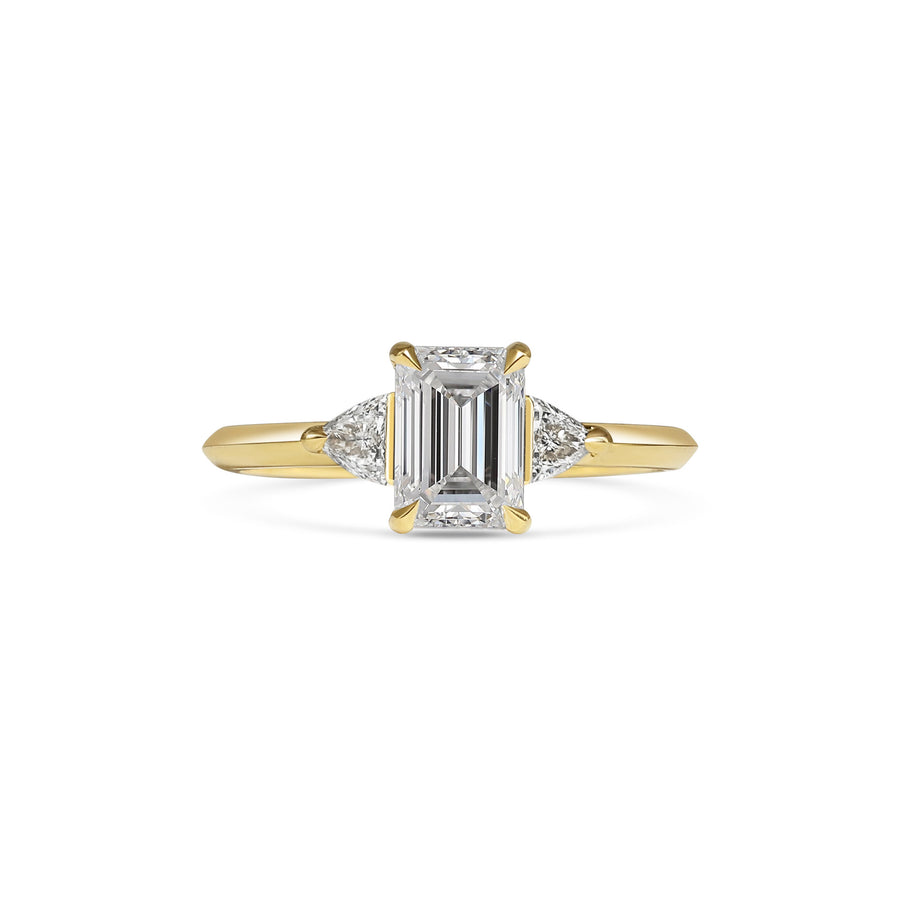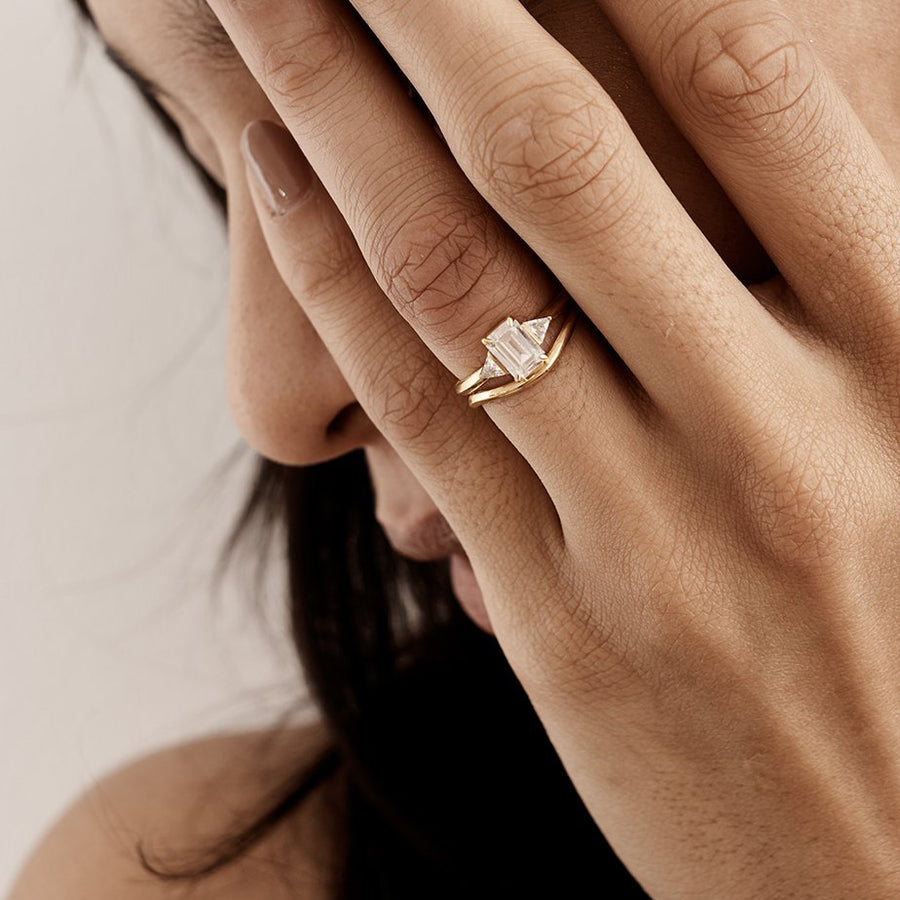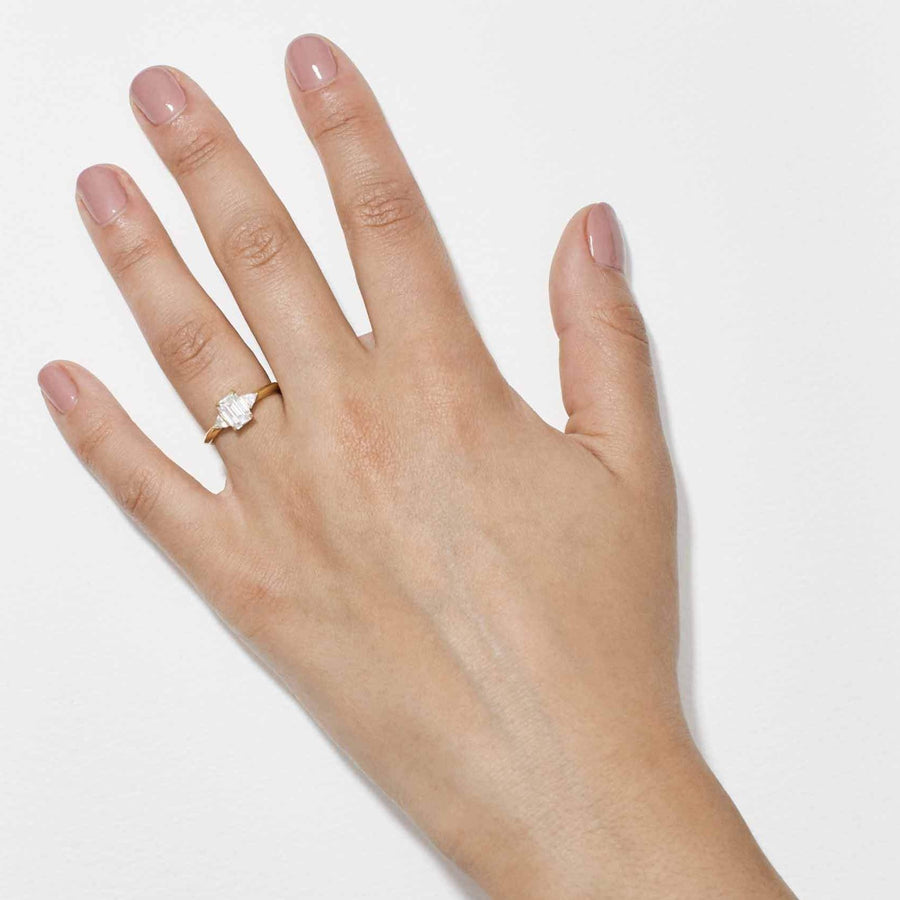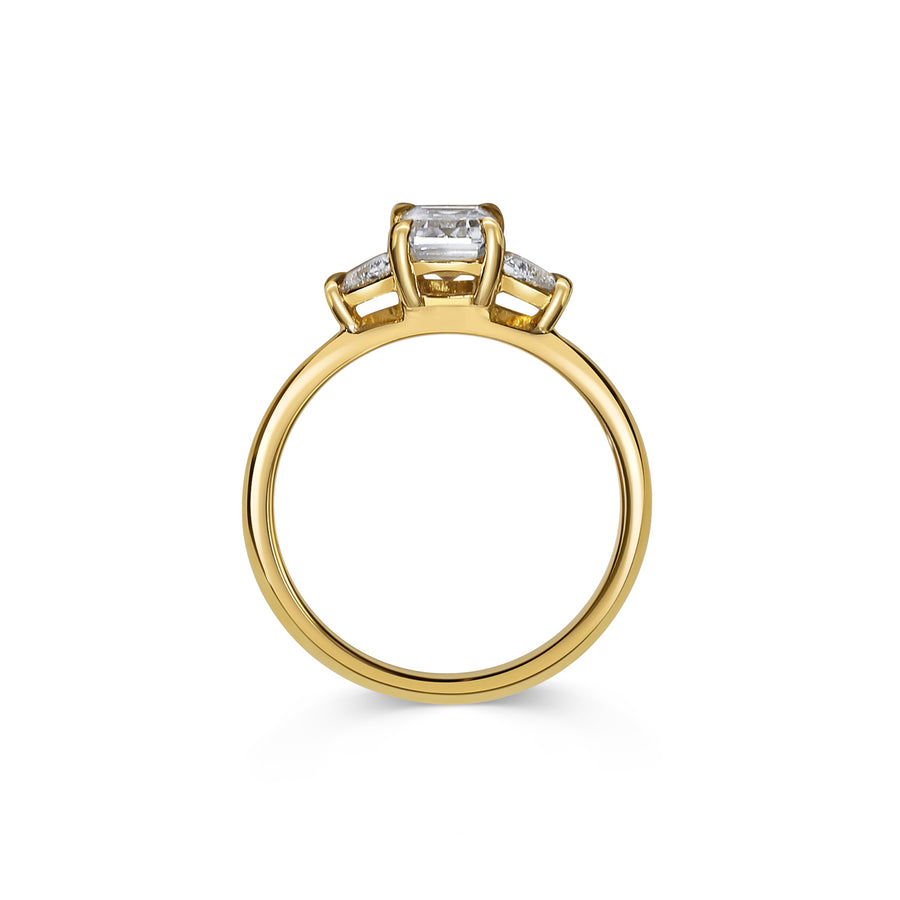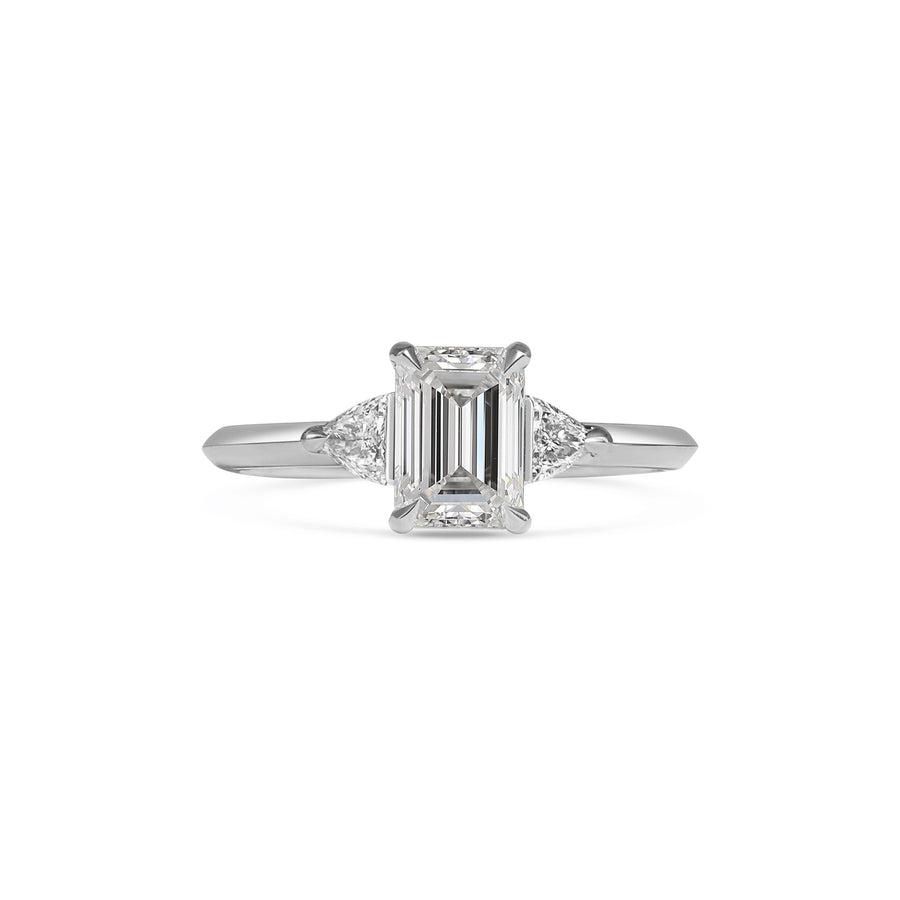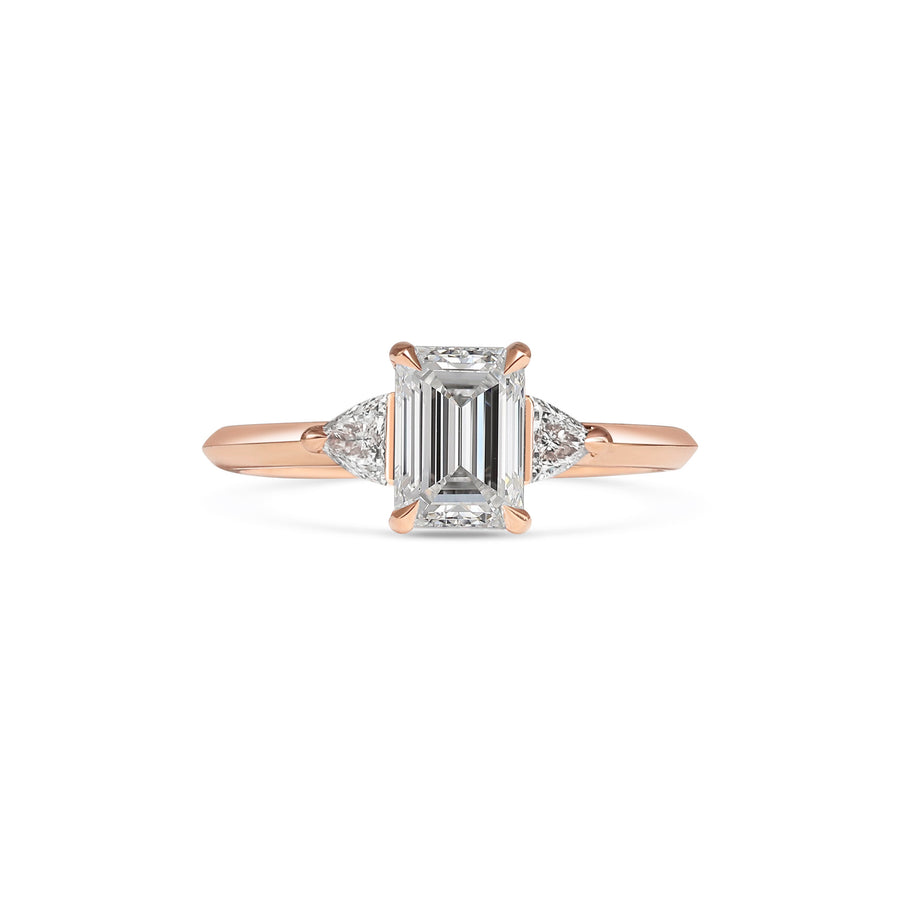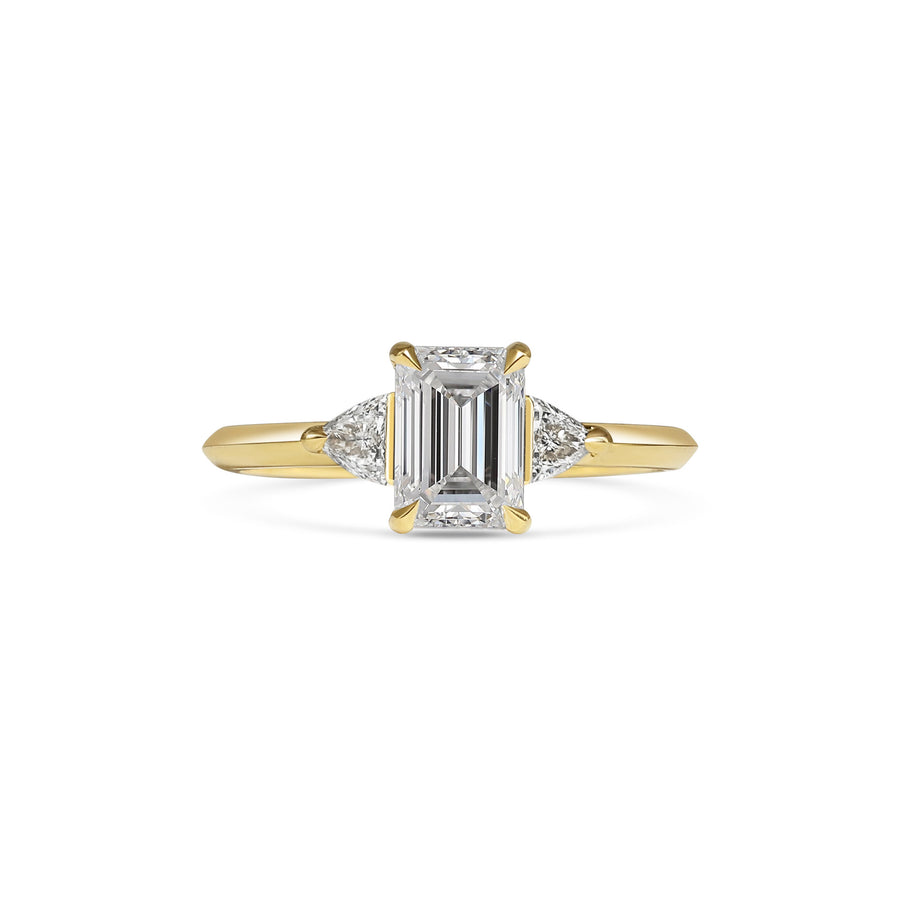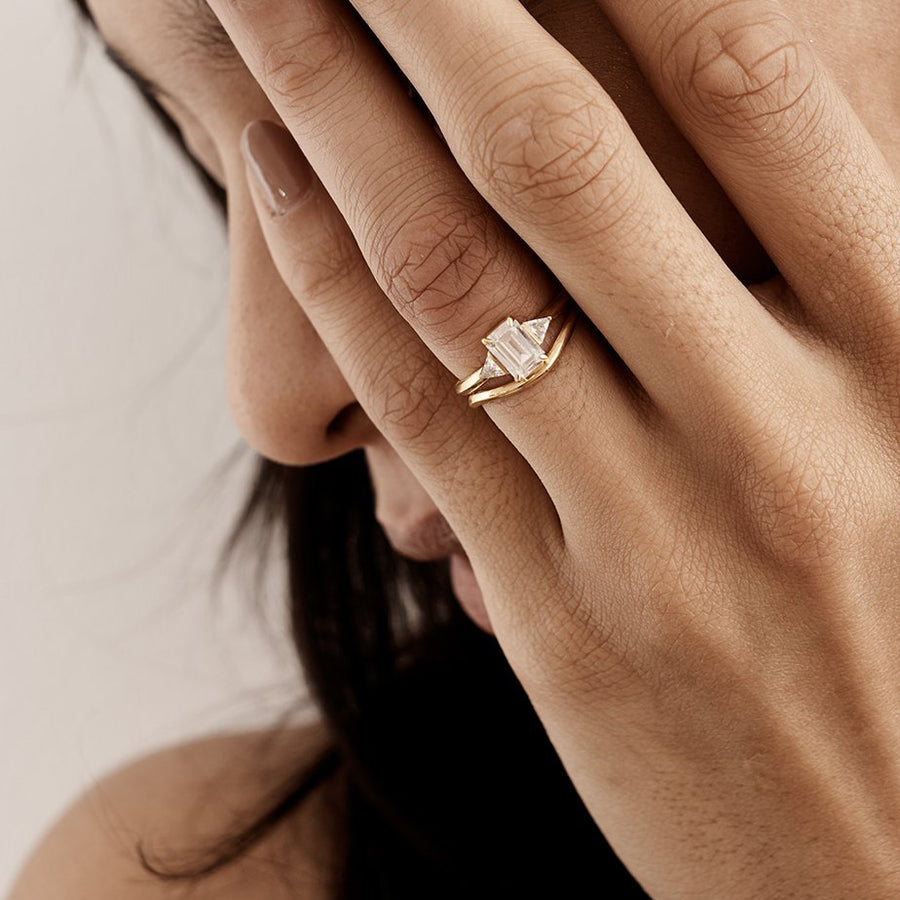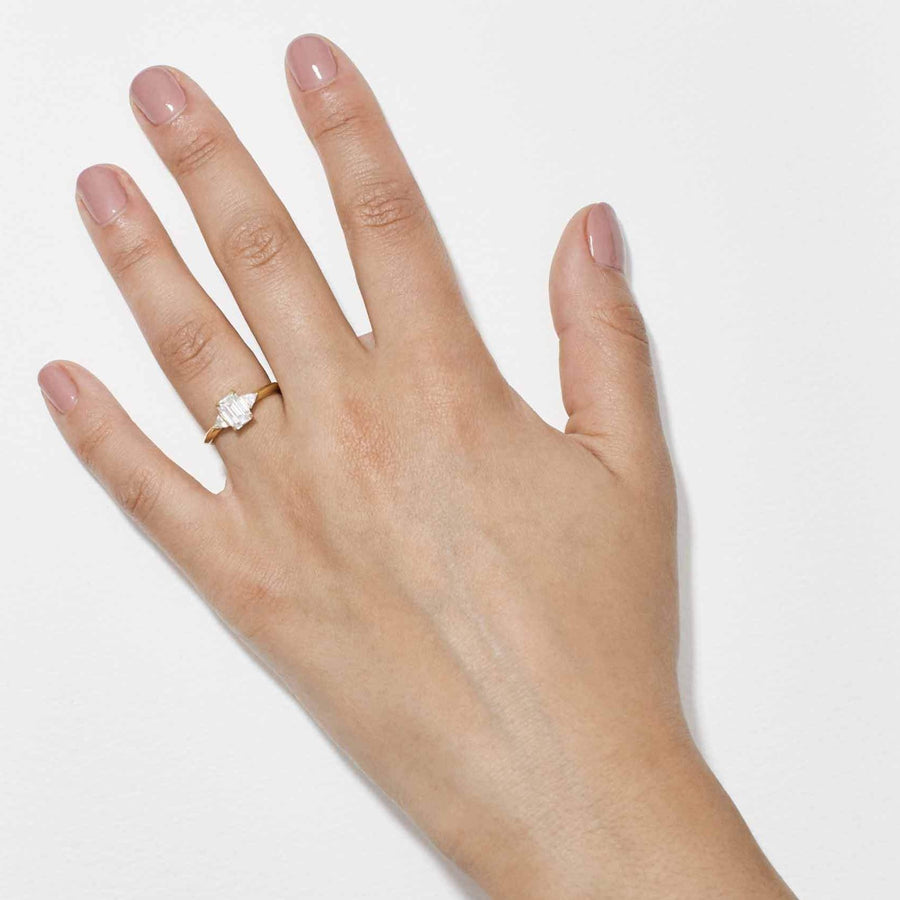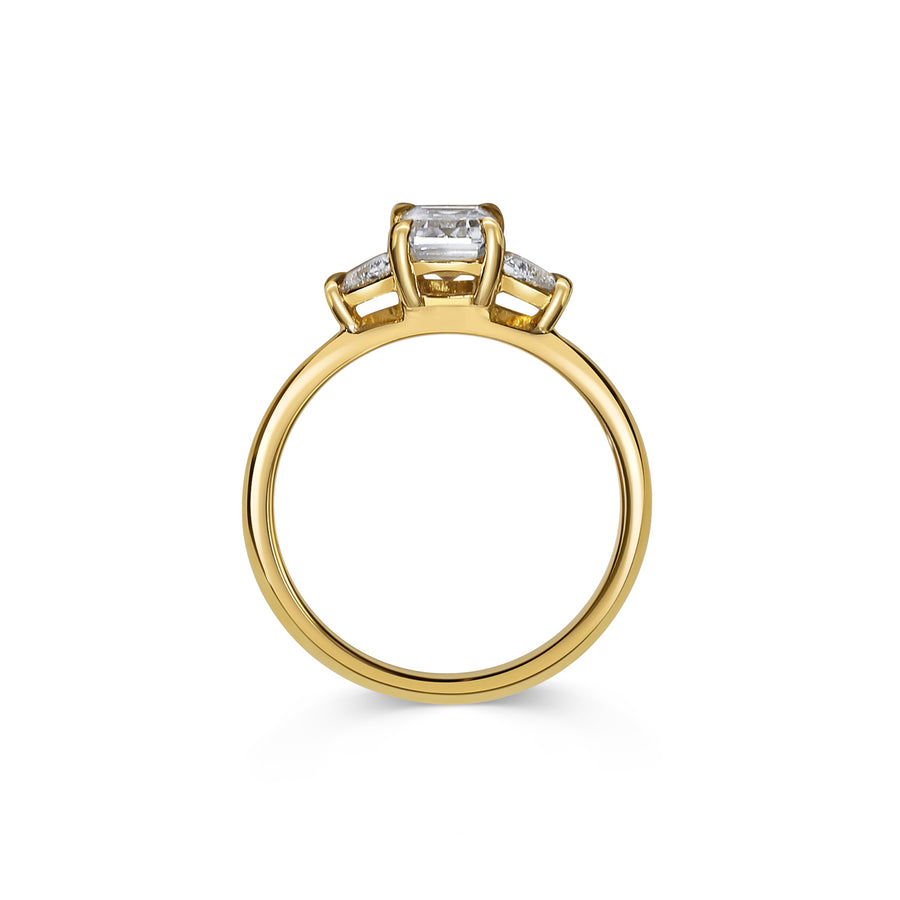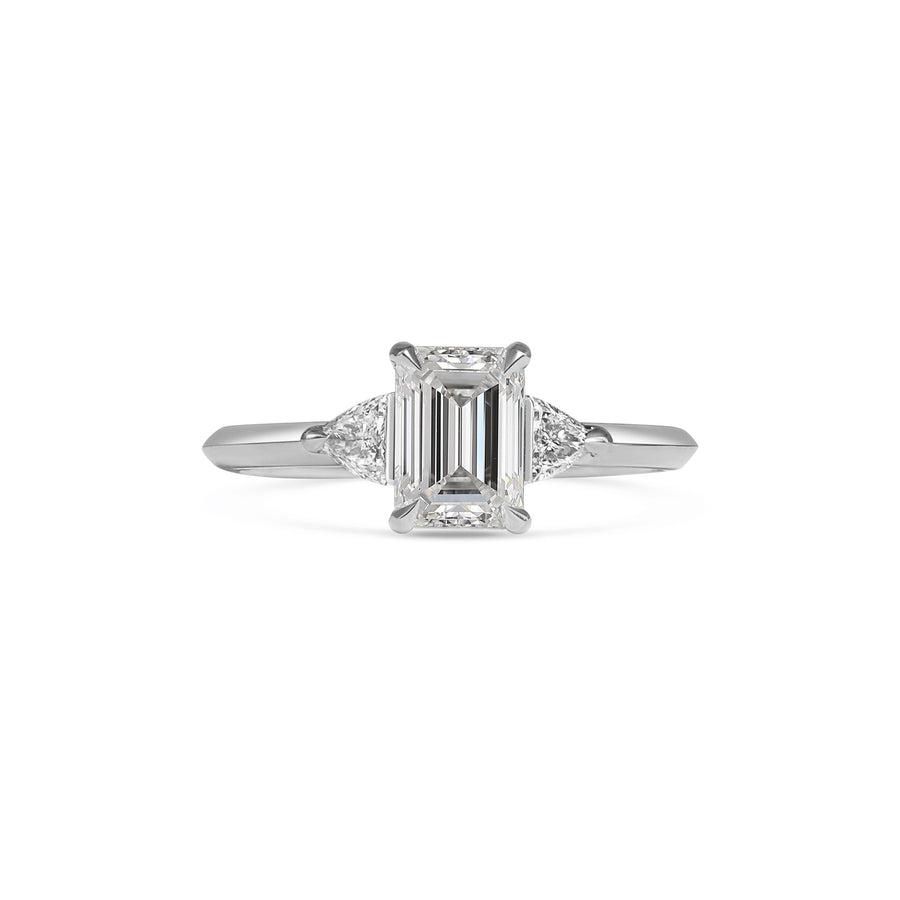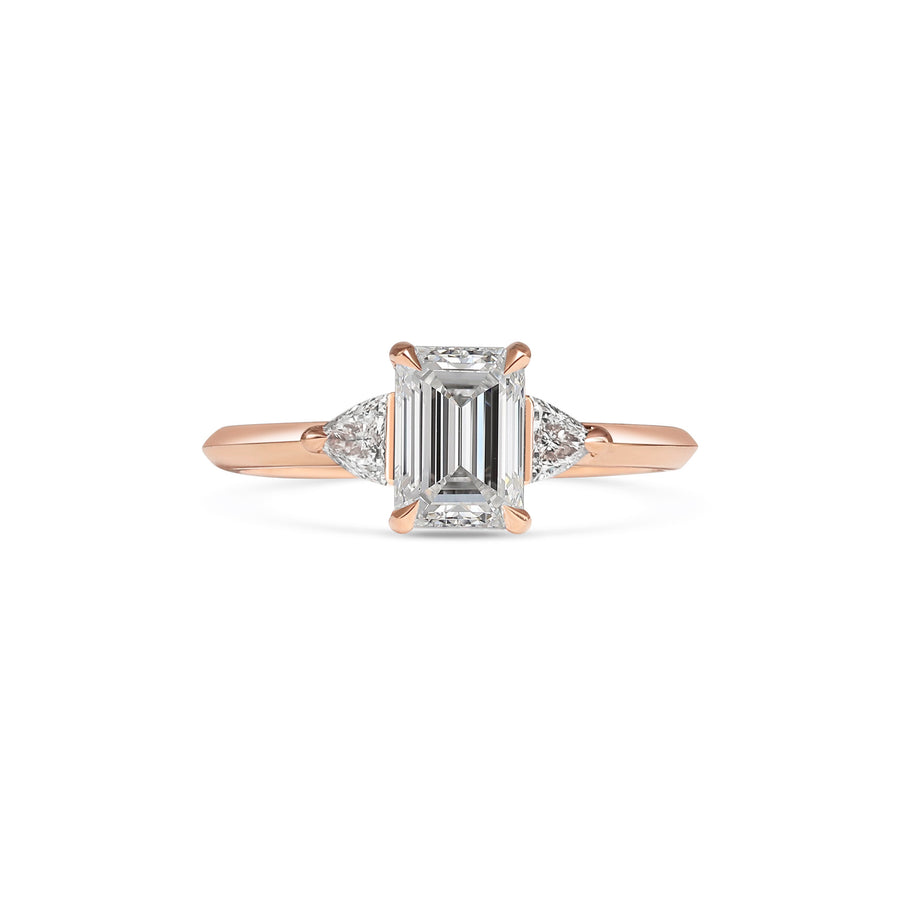 Crux Ring - Emerald Cut
$9,676
One of our most popular emerald-cut designs: the Crux Ring. This clean and sophisticated engagement ring features a beautiful central emerald cut diamond framed by white trillion side diamonds on a knife-edge band. Elegant simplicity at its best.
Additional Information
Details for the ring as pictured. Other stone sizes and alterations are available on request.

- Centre Emerald Cut Diamond: 1ct

- GIA Certified

- Trillion side stones, approximately total: 0.24ct

- Total Diamonds, approximately: 1.24ct

Priced from £7500, Subject to Diamond Clarity, Colour and Carat.*

*All diamonds have their own gemological traits which is what makes each one so unique. The price of the stone will vary based on the carat weight, the clarity, cut and the colour (the 4 C's).

We will work with you to find the perfect diamond that matches the specifications and budget. Additional carat weights are available on request ( 0.50ct + ).

Available in 18ct White Gold, 18ct Yellow Gold, 18ct Rose Gold and Platinum.

Made from start to finish in the UK using 100% recycled precious metals.

Knife edge band, 1.80mm wide, that is designed to stack with a wedding ring (wed-fit).

We offer inclusive sizing at no additional cost. Our rings are handmade to order in UK sizes from D to Z, including half sizes. Select 'Custom or Half Size' if you can't see your size on the dropdown menu and a member of our team will contact you by email following your purchase.

This ring includes a complimentary resize that can be redeemed at any time after purchase.

For assistance with sizing our team are more than happy to help. Simply email info@rachelboston.co.uk and we'll be back in touch within 2 working days.